Links

&nbsp

Events

Since 2009 I have been involved in running events aimed at filmmakers.

In 2014 I ran the the neworking and screening night 'One Reeler Film Club', which 'celebrated short films from the dawn of cinema to the present day'. Held at the Cinema Museum in Kennington, The One Reeler Film Club was a chance to watch early examples of the form alongside contemporary short films. The evenings also featured Q&As and presentations from filmmakers.

From September 2009 - May 2011 I ran Life's Just Networking, a popular monthly networking and screening event in Battersea, London. The event was tied in with my feature film Life Just Is. Pitched as 'a networking event with a difference', it was broken into four parts: casual networking, short film screenings (followed by Q/As with attending filmmakers), presentations from filmmakers about their new projects detailing how people could get involved, and finally more networking. Photographs from the events can be found on Facebook, here and here.

I also served as Head Programmer of Student Film Festival London, a festival which aimed to encourage and uncover the next generation of filmmaking talent. The festival ran from 3rd-5th February 2012.

Please also feel free to contact me if you would be interested in having me organise or host an event for you.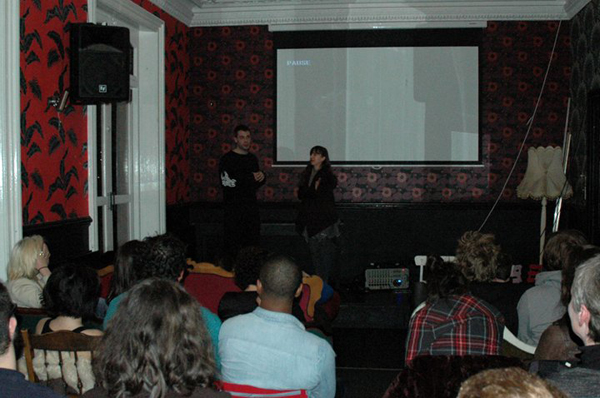 Interviewing filmmaker Heidi Stokes in January 2011.